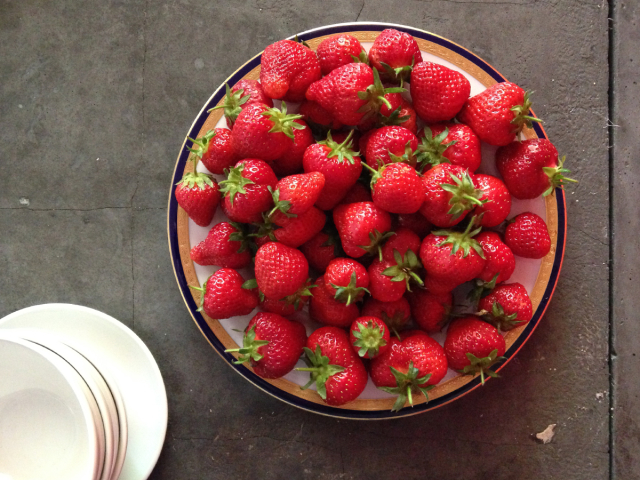 This first week of June, things are feeling summery and full of changes at my studio. For one, I've temporarily moved to a studio collective in Mitte for the month, after the Multiverso studio collective closed its doors in May. This Monday, I celebrated my first day (Einstand) in the traditional German manner by bringing my colleagues something sweet — strawberries from one my beloved giant strawberry stands.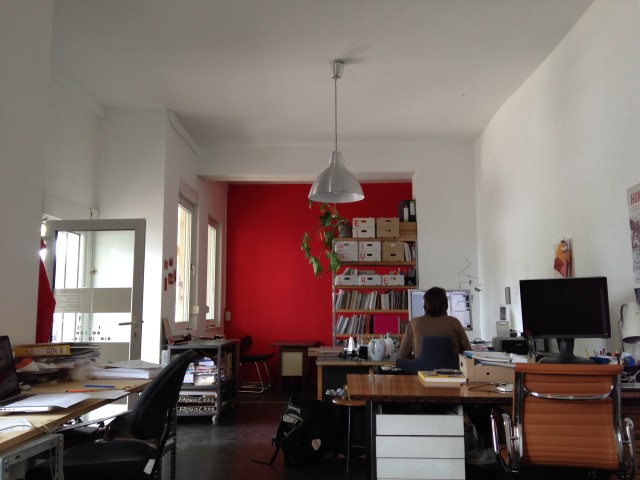 The Schillingstraße studio, in a little East Berlin modernist pavilion complete with cement patio out front, is a wonderful place to work, with interesting designer and filmmaker colleagues who often cook lunch together and garden around the patio's edges, under a large tree of heaven.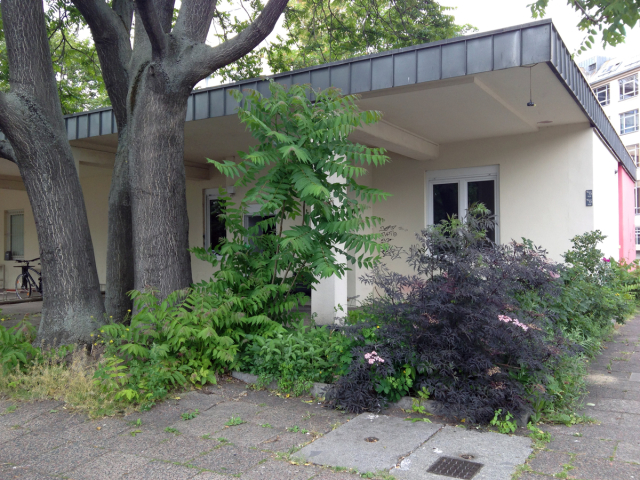 I wish I could stay here longer, but in July another move awaits: my studio and I will be relocating to Honolulu for two years. If any readers of this blog know of interesting creative people and institutions in there whom I should connect with, I'm all ears!
But while I'm still in town, I'm soaking in as much summery Berliner Luft as I can. In May, I had the good fortune to be an artist in residence at Berlin's Lichtenberg Studios, working with my friend Sara Bouchard on our Urban Plant Research project. I made a little film about our week exploring green, blooming East Berlin by foot, smelling the flowering trees, making elderflower syrup, and tasting the fresh spring foliage. And thanks to many friends and colleagues for joining our artist talk and discussion on May 23.
I'm also continuing to visit and photograph my favorite signs and spots around Berlin. Today, my photo essay on the lettering of Karl-Marx-Allee was published by Slow Travel Berlin.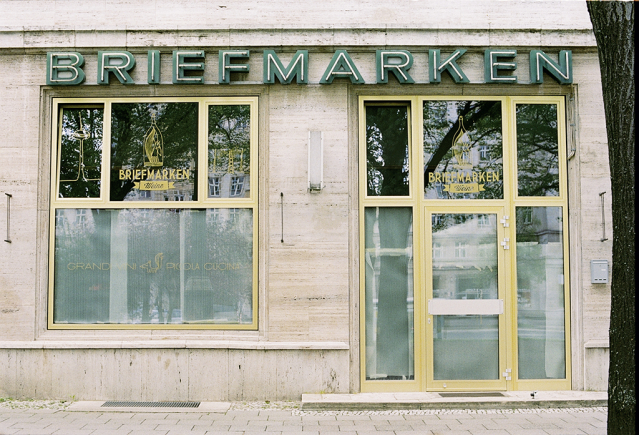 There are still so many things to see, do, and taste before saying goodbye to Berlin for two years. Nice that the friendly weather and long days make June a perfect time to explore the city.