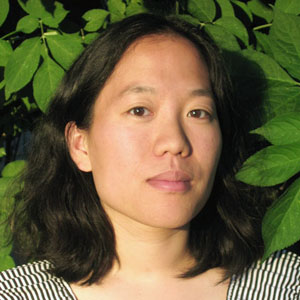 I am an artist, designer and translator. I use images, language and the web to engage with communities in change and changing communities.
I grew up in California, then studied biology and art at Yale, where I worked at a traditional, student-run printing press and the library's Art of the Book collection and also did graphic design for WYBC 1340am, the free-format college radio station. Next, I got my start as an artist and designer in New Haven on the team of the non-profit art center Artspace.
In 2006, I moved to Berlin to be part of the ever-changing, creative city and open my own studio in Friedrichshain. Here, I work on commissions from Berlin, New Haven and beyond, as well as my own art projects.
Likes
art: Cramer Peterson / Lisa Kereszi / Kevin Van Aelst / Johanna Bresnick / Köbberling & Kaltwasser / Nadin Reschke / Guy Königstein / Tim Davis
music, magazines & more… Balkon & Garten / Can Kickers / Lys Guillorn /  Marko Förstel / Sara Bouchard /  Union Street Preservation Society
Selected Exhibitions
2012
Die Weiße Residenz: Künstlerische Fotografien der Gropiusstadt 2002-2012, Kulturamt Neukölln, Berlin
Shiny Pop, Artspace, New Haven, CT, USA
2009
Urban Plant Research in Residence, Open Source, New York (two-woman show)
2008
Glück Gehabt: Kunst im Untergrund, presented by the NGBK in subway stations in Berlin
Bei Durchreise Ankunft, Projektraum Alte Feuerwache, Berlin
2006
Flatfile: New Acquisitions, Artspace, New Haven
2006 Invitational, John Slade Ely House, New Haven
Images, Shoreline Arts Alliance, Guilford, CT, USA
2005
Local, Grand Projects, New Haven
Close to Home, Creative Arts Workshop, New Haven
2004
Photowork '04, Barrett Art Center, Poughkeepsie, New York
Fact / Fiction, Creative Arts Workshop, New Haven