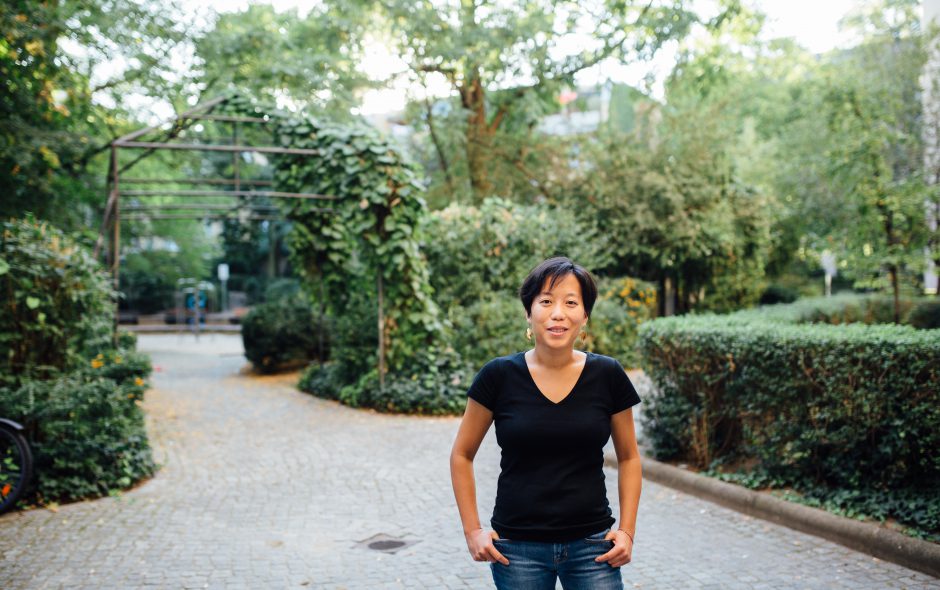 Hallo und herzlich willkommen bei meiner Website! Ich bin Bibliothekarin, Designerin, Übersetzerin, und Mensch mit Migrationshintergrund. In verschiedenen Projekten erforsche ich Migration, Migrantenerfahrungen und die Interaktionen zwischen Zugereiste und Ortsansässigen, ob in Bibliotheken, im Stadtraum oder am Küchentisch.
Mein Leben ist zweisprachig, ich schalte jeden Tag zwischen Deutsch und Englisch um. Auch auf dieser Seite schreibe ich mal zweisprachig, mal auf Englisch, mal auf Deutsch. Ich hoffe, Ihr kommt trotzdem mit!
---
Hello and welcome to my website! I'm a librarian, a designer, a translator, and both a first and second generation immigrant. I research migration, immigrant experiences and interactions between newcomers, immigrants and locals — whether in libraries, in urban spaces, or in kitchens.
My life is bilingual, every day I switch back and forth between German and English as I go about my work. On this site too, I sometimes write in both languages and sometimes in just one. Even if you don't know both languages, I hope you'll come along for the ride!