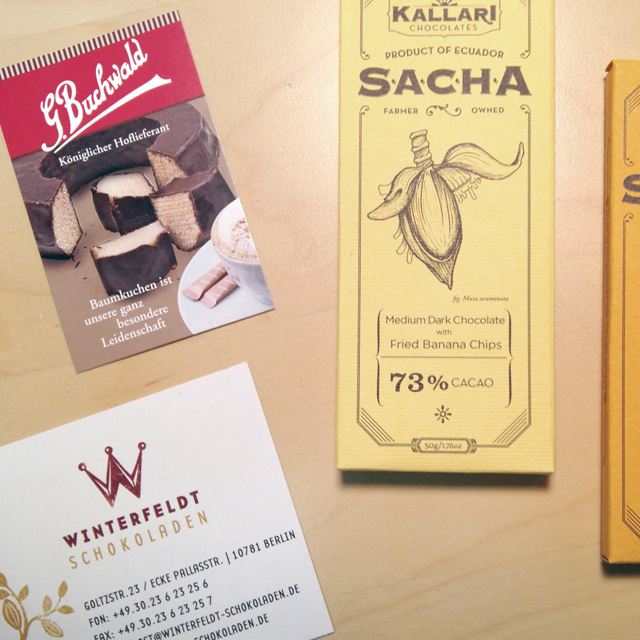 Obscure chocolate bars and tasty-looking business cards have been accumulating on my desk. My excuse for noshing on the job: I've been busy planning a tour of Berlin's most charming cafés and food shops (in my opinion, of course).
Tomorrow, the staff of Ruppiner Feingebäck, my friends and erstwhile design clients in Brandenburg, are making a research and tasting trip to Berlin and I've offered to be their guide. As I've planned, friends have shared their neighborhood tips and I've also tested spots from the unprententiously Berlin-loving blog Berlin Reified and book 100 Favourite Places.
Now I've finally whittled my list down to a manageable itinerary and am looking forward to tomorrow. Hope my friends can collect new ideas, recipes and and inspiration for their own cafés. What about you, where would you take food-loving visitors in your neighborhood?