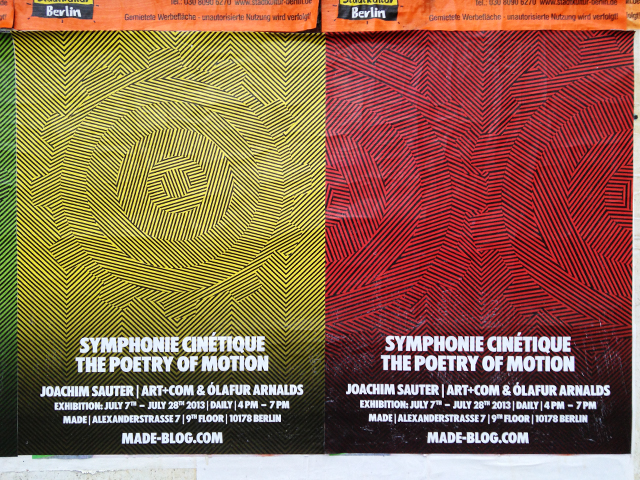 Berlin has some damn good posters hanging around sometimes. They're not all good, mind you, but a fair handful are really worth a longer look.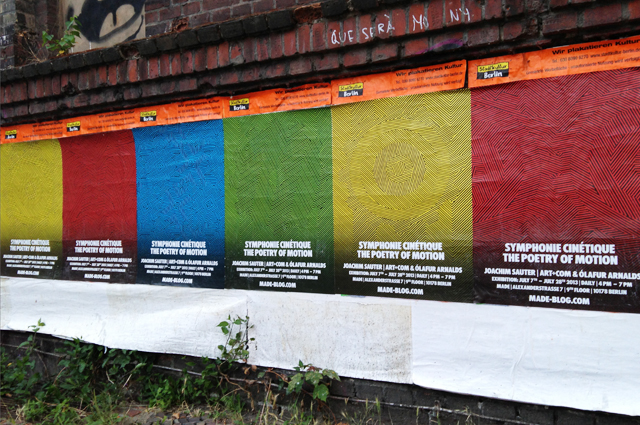 This row of repeating posters in primary colors caught my eye a few months ago, I think on the side of Friedrichshöhe, the shuttered former brewery turned shuttered former art studios. It's for an exhibition by Joachim Sauter, Art+Com and Ólafur Arnalds.
You can dazzle your eyes with the full series of posters here. Alas, I failed to attend the exhibition during its short run in July. But at least I saw the posters, and in this case, that's really something.