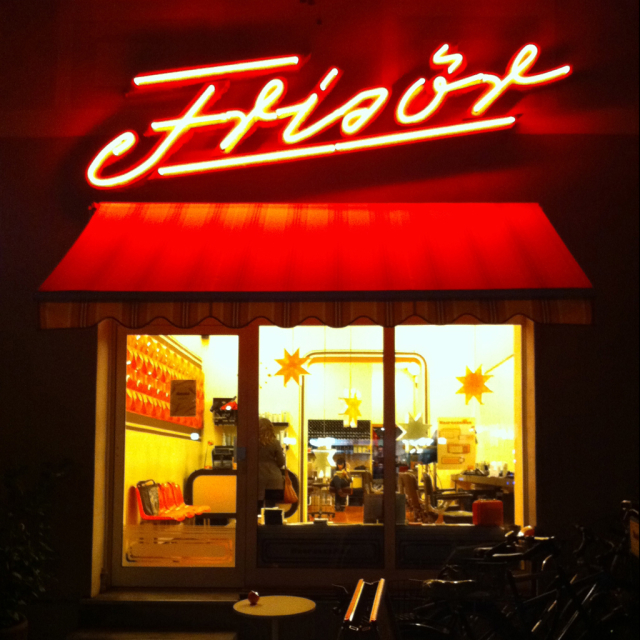 Berlin isn't a bad place to go sign-peeping. Not just at the Museum of Letters, but also right on the city streets, there are signs from East, West, and pre-Wall Berlin, and some lovely new signs as well. I'm designing some script lettering right now, so I've been looking at the many script signs around the former East for inspiration.
The "Frisör" sign above is an increasingly rare piece of old East Berlin in largely gentrified Prenzlauer Berg. A former resident told me she remembered the sign from her childhood. The very spelling "Frisör" feels like old East Berlin to me; these days, people tend to write it "Friseur." I like the confident motion of the letters, as if the hand swept by so quickly that even the umlaut became a jaunty zig-zag.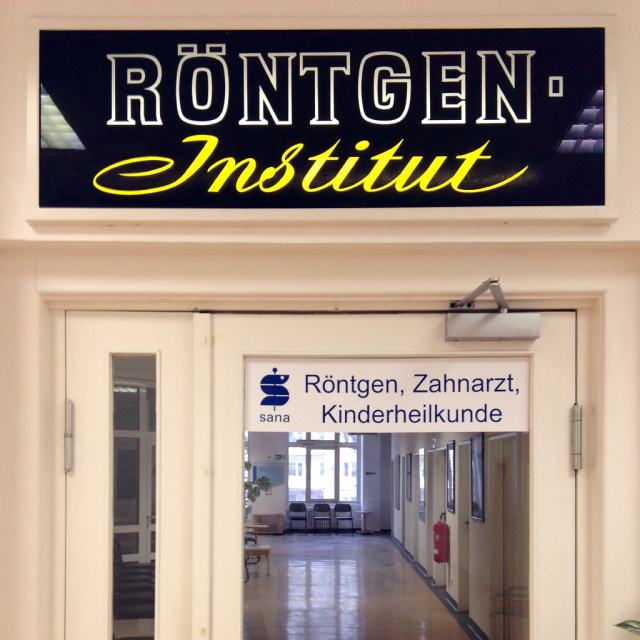 Also likely dating back to East Berlin days: this sign inside the Haus der Gesundheit (Health Building) in Mitte. Röntgen means X-ray and the outlined white lettering does remind me of a skeleton on a dark X-ray picture. The lettering isn't nearly as confident as the previous sign, especially with the umlaut that's been flattened into the O, but somehow I find the awkwardness is endearing.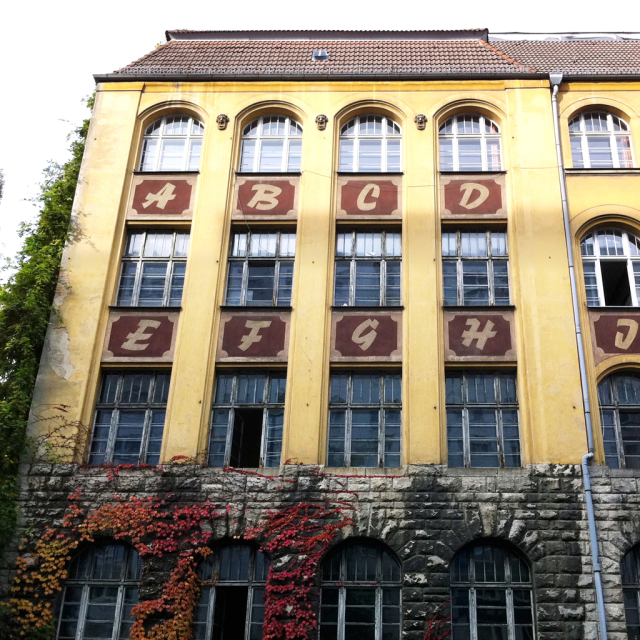 Over in Lichtenberg, a primary school has a handwriting lesson on the facade. Each letter has been carefully painted into a separate panel below its own window. The script differs a lot from what I grew up with in the US; indeed, there seem to be many subtle differences between different countries' handwriting and sign-painting scripts (I find German handwriting confusing to read). I've heard that this also partly explains why some countries have their own distinct type design style.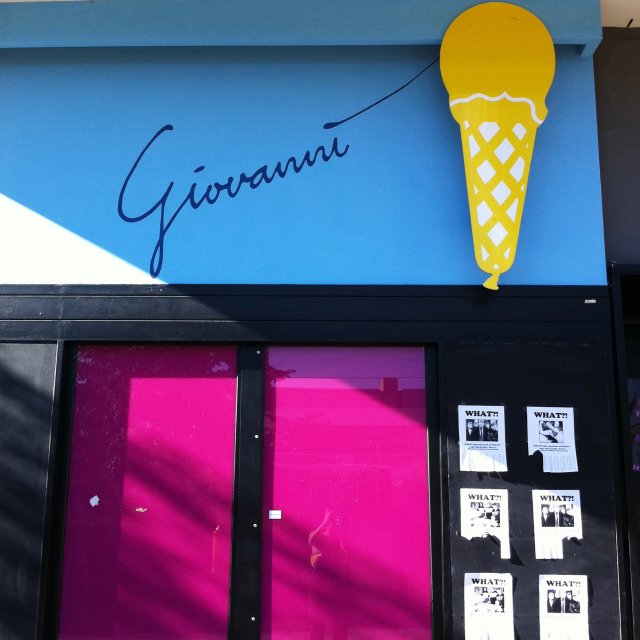 The tradition of hand-lettered sign lives on in the streets of hip, contemporary Berlin! This ice-cream shop near Alexanderplatz has its name painted in a breezily nonchalant way on its CMYK-colored storefront. I like how the dot of the i seems to have taken off in the direction of the ice cream.
And back over in Prenzlauer Berg, I once saw this lovely window lettering at Supalife, a gallery and bookshop. Indeed, the future starts now! I hope the future will also hold many hand-made signs to admire and learn from.