Two Pantone colors of environmentally-friendly ink, some crisp 100% recycled paper, and friendly printing staff who really know their craft…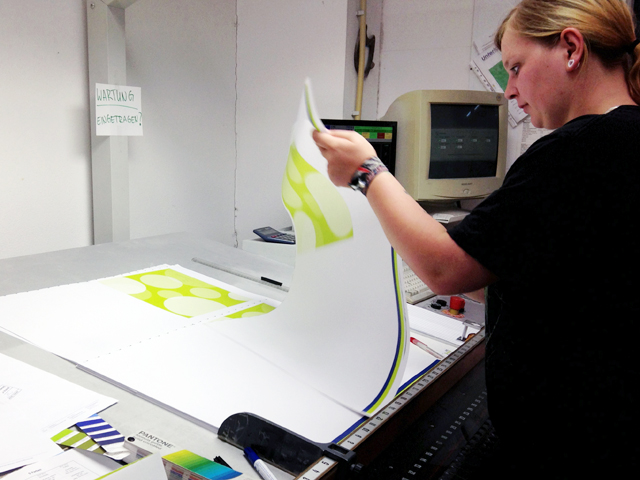 …is what I found this morning when I went on press with my clients Brünner & Leeb GmbH for the printing of several pieces I designed for them. They offer coaching on sustainable business practices, so of course we wanted the print pieces to be in line with that. This means Oktoberdruck, renowned for their sustainable approach to printing, is the perfect partner.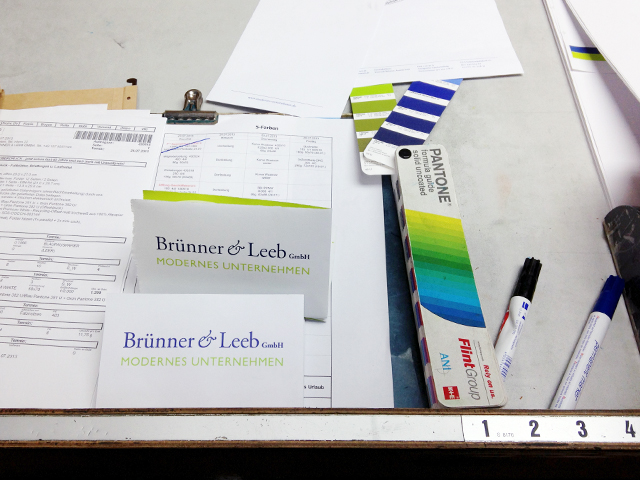 We had planned just a small-run brochure, but Oktoberdruck wisely advised us to add a letterhead and notepaper to the job to make the best use of the sheet and the set-up costs for the two spot colors. This reduced paper waste to practically zero and cut my clients' costs signficantly. That's just one of many reasons that I like to print with local, experienced, expert printers. I know my projects are in good hands. And I love to go on press, too.