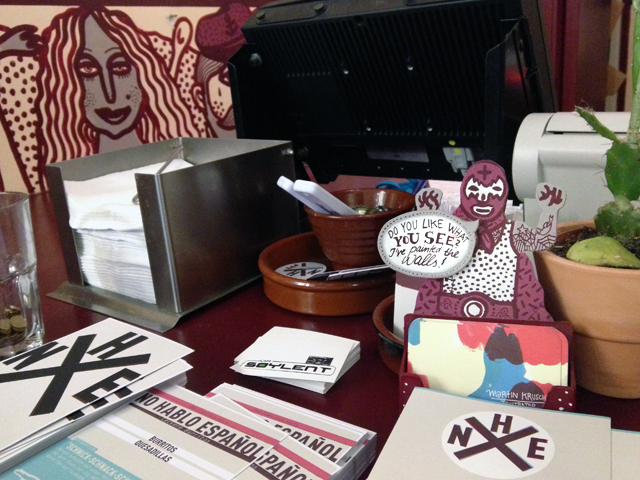 While waiting for my burrito amidst the colorful cartoon murals of Friedrichshain's No Hablo Español, I realized that a little masked figure, painted to match the purple characters on the walls, was trying to get my attention. "Do you like what you see?" he was asking. "I've painted the walls."
This struck me as quite funny, as he was too small to have done anything of the sort. But closer inspection revealed that he was a business card holder and was speaking on behalf of illustrator Martin Krusche. I took one of the cards, which I think are quite beautiful.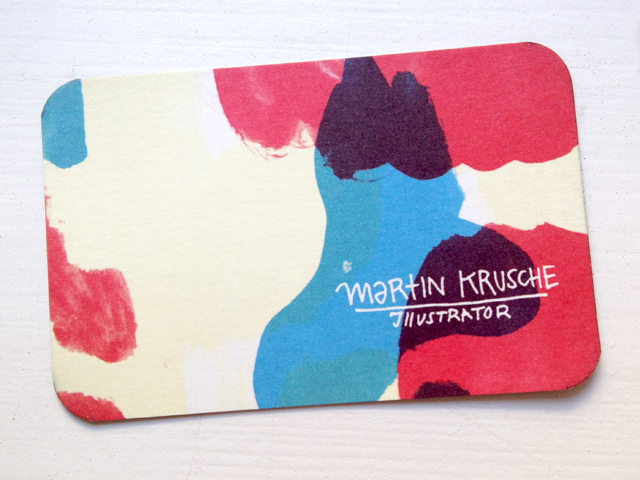 Turns out that although I didn't know his name, I know Krusche's work from around the neighborhood — in fact, probably everyone in the neighborhood does, whether from his Yackfou clothing brand or the many shops and facades he's painted. Still, his small masked spokesperson carries on, spreading the word at the burrito shop.
Martin's website: www.martinkrusche.de