Text by Leslie Kuo for Inmyx magazine, November 2008
Photos courtesy of the Design Office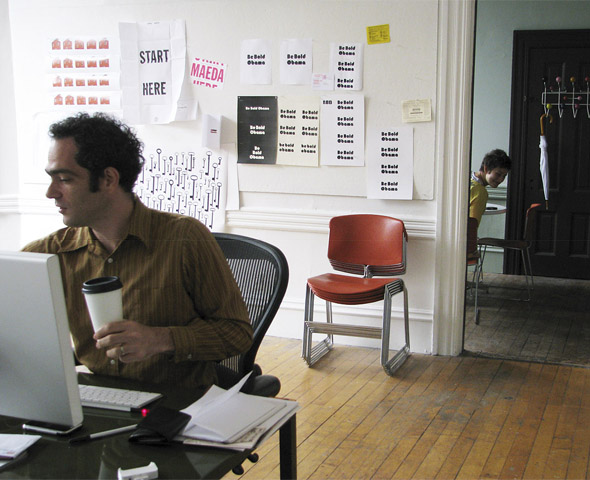 In the Gaspee Building, an 19th-century brick beauty in historic Providence, Rhode Island, a group of designers who share a love of the old, from antique buildings and keys to old-school media like letterpress and embroidery, are doing something new: redefining the design studio.
The Design Office is not a studio that fuses its members' identities, but "a place where individuals work together." Combining the European model of the collective office (freelancers share rent and resources) with the synergy of an art collective, it provides the perfect mixture of independence and cooperation for founder John Caserta and members Jori Ketten, Rebecca Macri and Jeremy Mickel. They are designers whose practices extend far outside the typical territory of advertising and commerce, forging into self-initiated experiments that investigate visual phenomena — experiments fostered by the flexible collaboration and dialogue that the Design Office makes possible.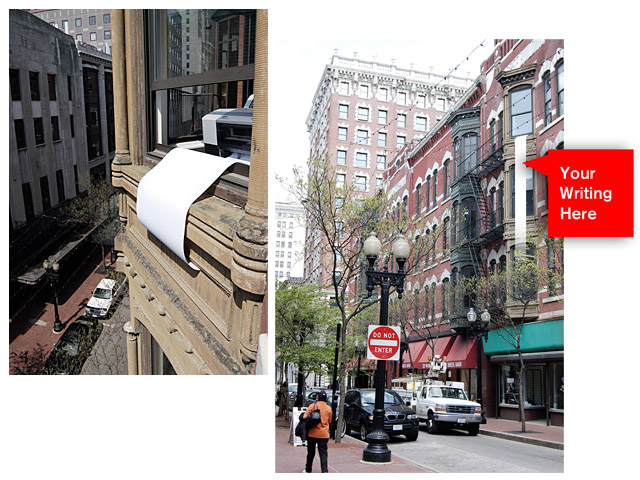 Not everything about these analog aficionados is old-school. While many of their shared resources are physical (bookbinding equipment, cameras), they've also built a practical website to pool intangibles like information and research. The site harnesses low-cost web tools like del.icio.us bookmarking and Photoshelter photo archiving to create a rich resource of images and ideas for members and the wider world. Via the site, they announce Calls for Collaboration on projects from remixing parking lot stripes to printing poetry out their office window, offer hand-printed items for sale, and presents an image archive, ranging from found type to historic mustasches, that could only have been made by a group of curious designers. Design Office, thank you for sharing.