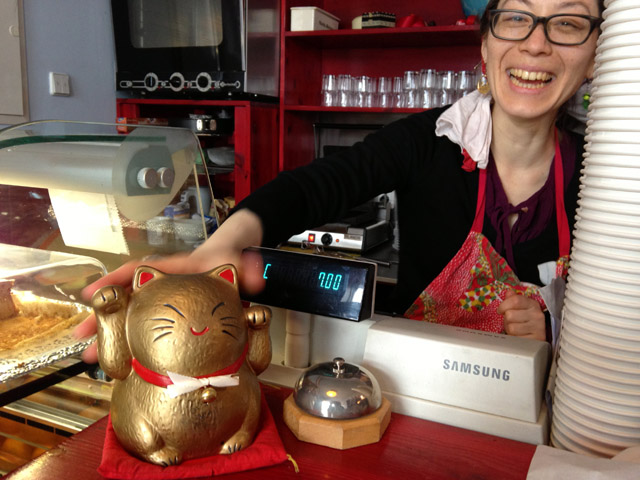 Today I talked of spring with Yuki, whose little café — down the street from my studio — seems kind of like a studio itself. Whenever I go in there she has invented a new treat to bake, like Möbius-strip cookies, or found a new ingredient to put in her tea sandwiches, like pea shoots.
I gave her the bell I'd promised for her maneki-neko, as I had noticed he'd lost his. It was promptly attached with a new ribbon.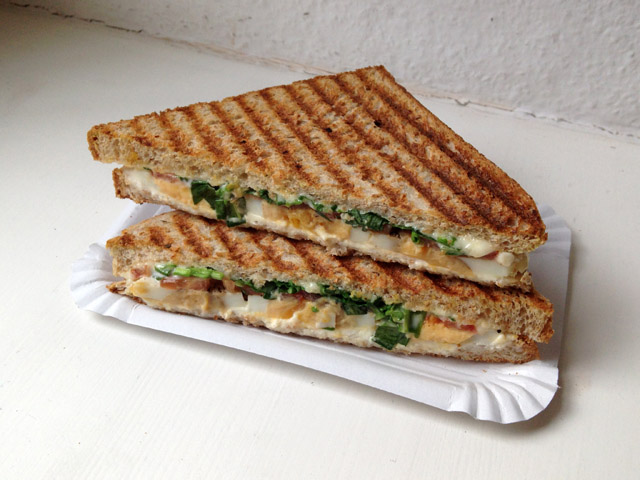 And there were sandwiches with Bärlauch, or bear's garlic, one of my favorite signs of spring (more at my Urban Plant Research blog). Spring in Berlin will be short and quick this year, we agreed, since it's starting so late, and we'll have to hurry to catch the wild garlic, rhubarb, asparagus, strawberries and elderflowers as they blur by… Here's to finally getting started!