Conceived by the East German government as a showcase of Socialist city planning, the monumental Karl-Marx-Allee was built in such a hurry that the facades began to literally crumble soon after completion. What remains of the street now, almost two decades after the fall of the Wall, and what lies in the mysteriously quiet neighborhoods behind it? To find out, I went on long, meandering walks with my camera,  and brought back these pictures.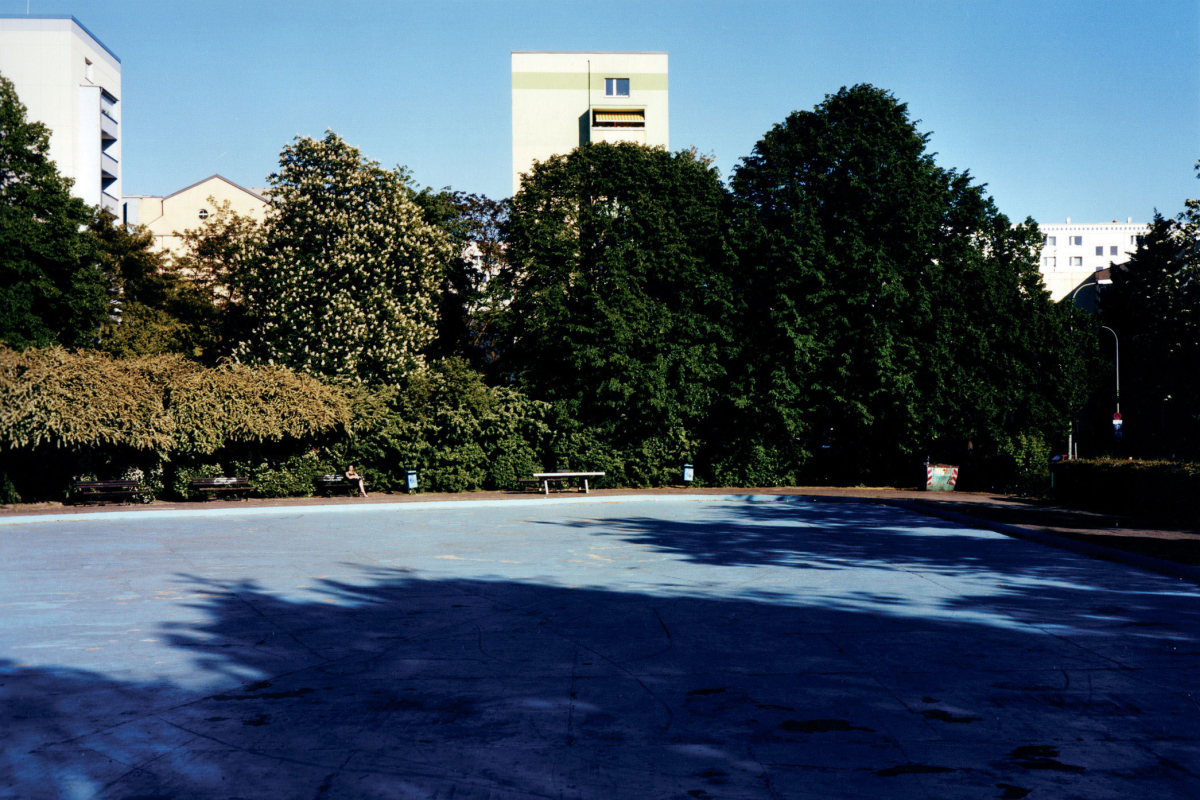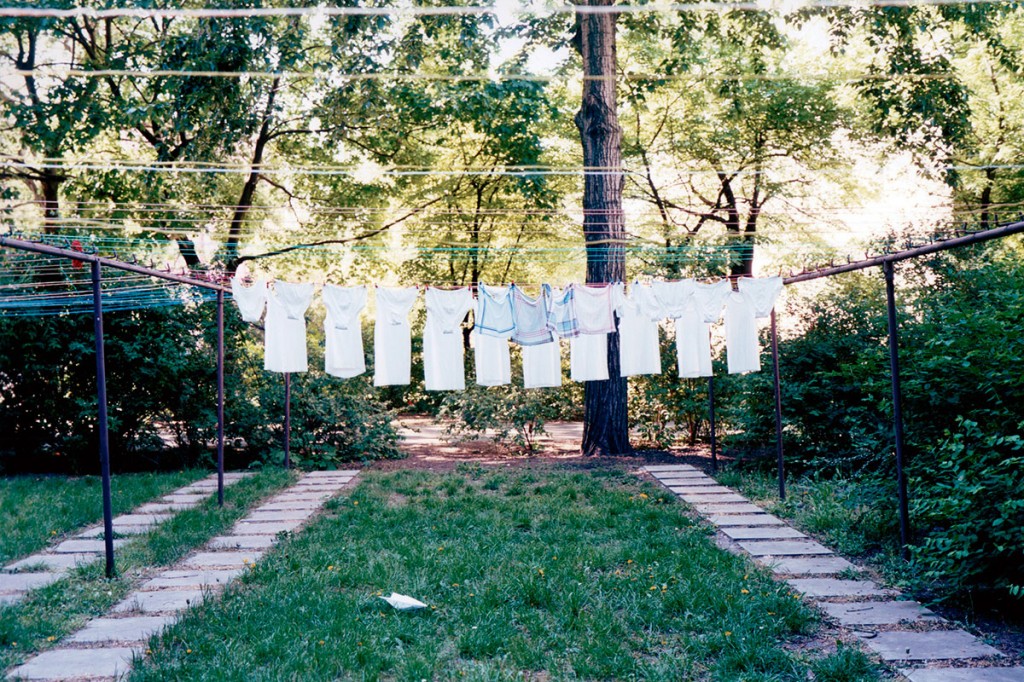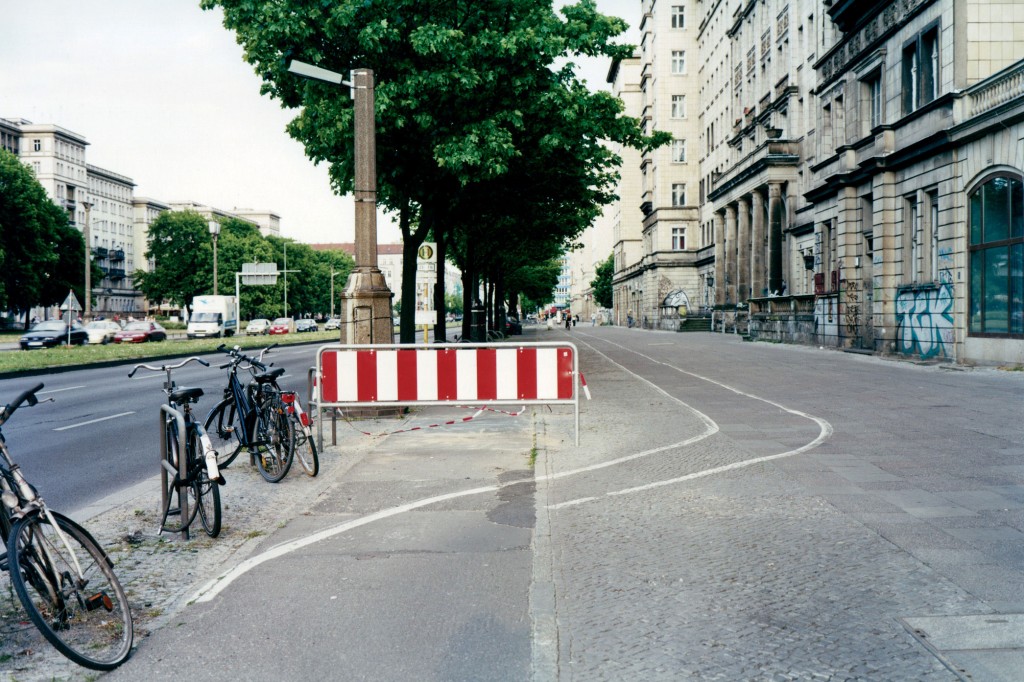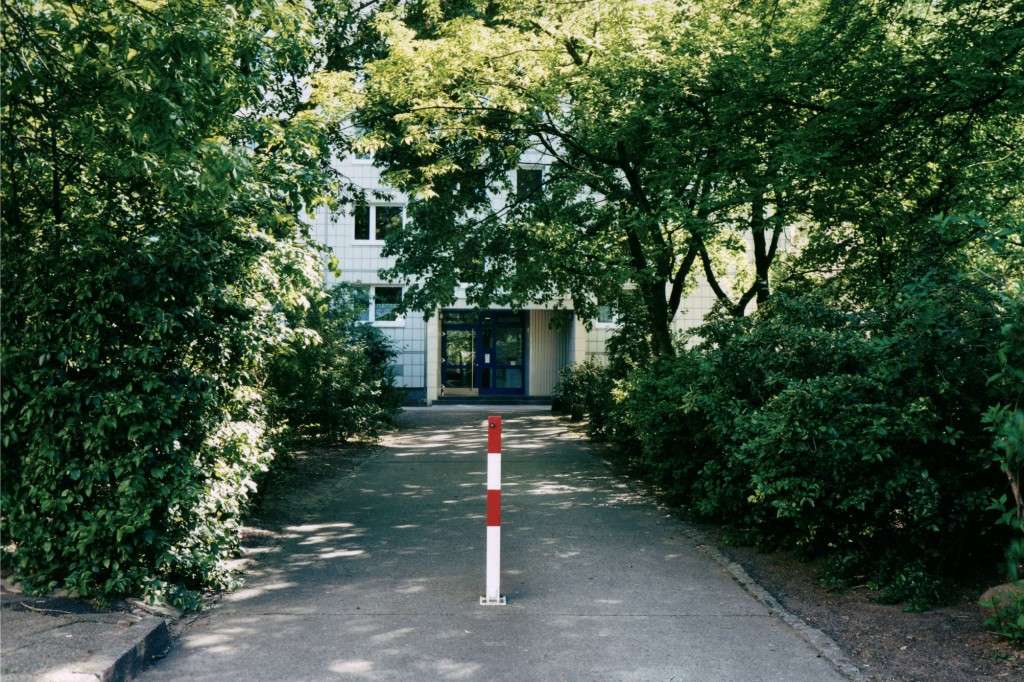 C-prints, 24 x 36″, from 6×9 cm color film.
Made on and around Karl-Marx-Allee, Berlin, 2007-2008.