Many families with kids, as well as local high schools, approach Honolulu Habitat for Humanity about helping to build homes for the community. In the past, they turned away many interested young people because those under 16 are not allowed on the construction sites. So this holiday season, they are offering an alternative. Now young people can help build awareness and raise funds by joining a Gingerbread Homes build.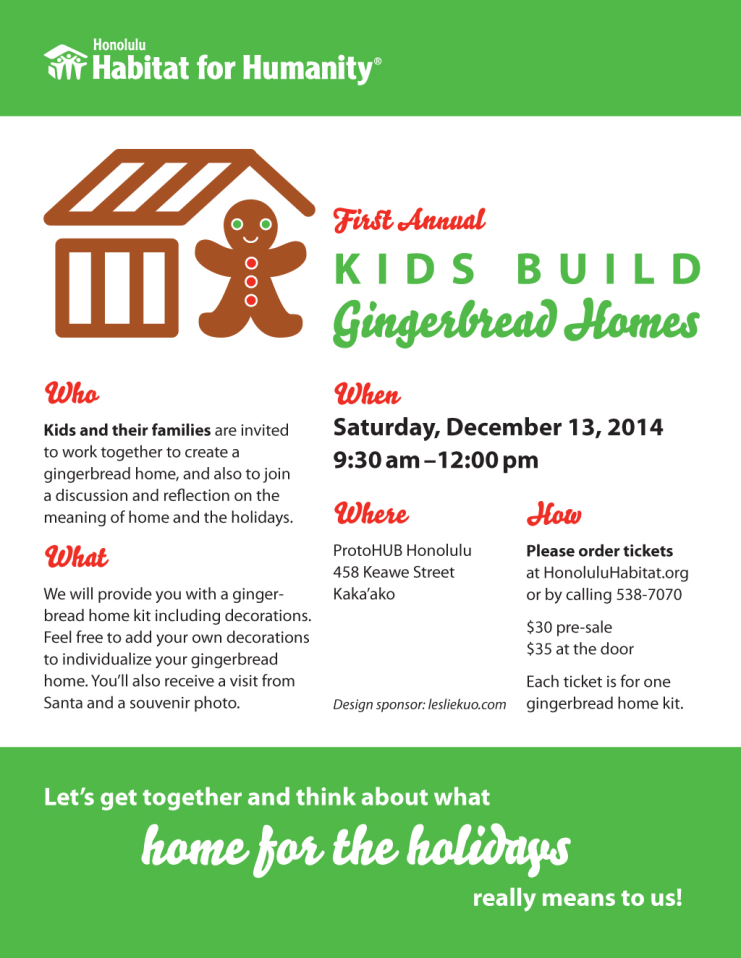 As the 2014 design sponsor for the event, I am enjoying working with Honolulu Habitat to present the event to the community for the first time. The simple, honest design reflects the purpose of the event: for families to come together not only to enjoy crafting something with their own hands, but also to reflect and discuss with the neighbors about the meaning of "home."
If you are in the area, please join us on December 13 to build a gingerbread home. More event information on the Honolulu Habitat for Humanity website.